Learn to play the Piano.
LEARN TO PLAY BLUES, JAZZ, CLASSICAL, POP, ROCK & MORE!
OFFER FOR NEW STUDENTS - 10 LESSONS FOR ONLY £110*
Whether it is Beethoven, Burt Bacharach or Beauty and the Beast, learning the piano is a great pleasure. With over 20 years teaching experience, all styles have been, and are willingly taught and enjoyed. Pieces can often be altered to suit your level, so there is no long wait to start playing the classics!
"I thought I'd set myself an impossible challenge - passing my Grade 1 piano by the time I was 40. Matt's teaching gave me the confidence I needed and in just a few months I was overjoyed to get my certificate!"
Allison, 38 years old
Exams can be taken as required, but are not an integral part of learning. However for those who rise to the challenge, performances can either be at a nominated venue with an examiner, or can be recorded in your lesson and digitally submitted for review. Certificates can also be used to obtain NVQ qualifications and count towards University applications by use of UCAS points.
"I have just passed my Grade 1 with Matt, and everything is starting to make sense!"
Amy, 8 years old
CURRENT PIANO LESSON PRICES -
Please note that lessons taught at your home must be within the areas of Folkestone, Hythe, Cheriton and Hawkinge.
£12 - Initial 45 Minute Lesson (for suitability/informal meet)
£14 - Piano Lesson (30 Minutes)
£18 - Piano Lesson (30 Minutes at your home)
£20 - Piano Lesson (45 Minutes)
£24 - Piano Lesson (45 Minutes at your home)
£25 - Piano Lesson (60 Minutes) + FREE Tea or Coffee!!
£30 - Piano Lesson (60 Minutes at your home)
Learning to play the Piano - or any instrument, is a wonderful thing. It will change your life. From the first time you heard that one song you will never forget, to the song you heard on the radio driving to work this morning, your gift of Music has been developing. We all have this gift and we all have the opportunity to develop it. Learning the Piano gives a very real sense of achievement and joy that will stay with you, and I am here to make sure you get there.
*previous or current students not applicable - lessons must be paid for in advance and must be taken on a weekly schedule - each lesson is 30 minutes and is not transferable between students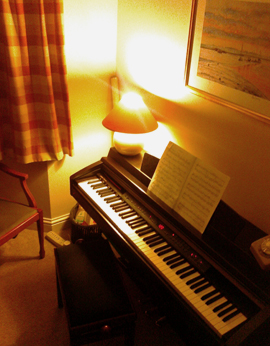 Comfortable Teaching Room in Folkestone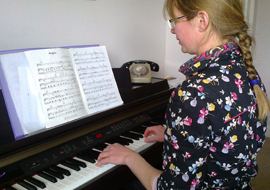 Annie enjoying her weekly lesson...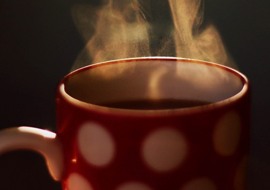 Free Tea or Coffee for 60 minute lessons!