Learn. Play. Enjoy.
PIANO & SINGING LESSONS IN FOLKESTONE, HAWKINGE & HYTHE
My name is Matt Coombes and I have been teaching students of all ages to play the Piano in the South-East Kent area since 1998. I have had a passion for Music for as long as I can remember, and enjoy every moment I can pass on the same enthusiasm to someone else. Teaching all ages in both practical and theoretical disciplines, learning to play the Piano, or to sing, has never been this rewarding and so much fun. Please take a few moments to browse the pages to learn more about lessons and why you have come to this site.
"I am the only one in my class to have Piano lessons - more of my friends should learn!"
Caitlin, 6 years old
Victoria complimented my tuition in 2015, having been trained by myself, and is currently teaching children of all ages. She has 15 years of music experience, and qualifications also from the ABRSM (Associated Board for the Royal Schools of Music). Victoria will teach you the fundamentals of playing the piano, along with the relevant theory to understand what it all means.

WHAT AGE CAN I HAVE PIANO OR SINGING LESSONS?
Each student will be taught under their own merits. We do not suggest children younger than 6 years, although can be considered. There is no upper age limit!

WHERE DO I NEED TO GO FOR LESSONS?
Lessons are given either in Folkestone (close to The Leas), or from a private room in a residential property in Etchinghill, Folkestone - approximately 2 miles from junction 12 on the M20 (Cheriton/Tesco). Both are perfectly suited to teaching in a quiet environment with no interuptions.

CAN I HAVE LESSONS AT MY HOME?
Yes - within the areas of Hawkinge, Folkestone, Cheriton and the surrounding villages. Please see the lesson pages for latest prices.

DO I NEED TO TAKE ANY EXAMS?
We follow the ABRSM syllabus (Associated Board for the Royal Schools of Music) as they carry the most prestigious weighting on successful completion. Exams, whilst recommended, are not obligatory. Lessons must be fun more over than anything else, so if the prospect of taking an exam concerns you then you need not worry!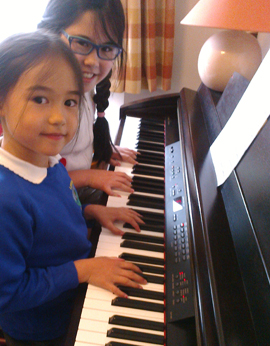 Keeping the musical talent in the family!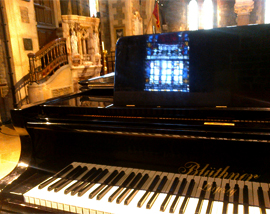 ABRSM Folkestone Exam Venue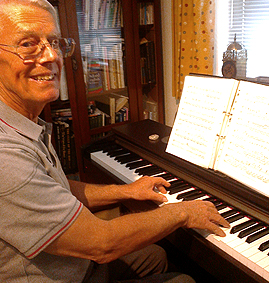 Nick - a 'veteran' student since 2011